How to restrict the user from making a purchase with the order amount lesser than the specified?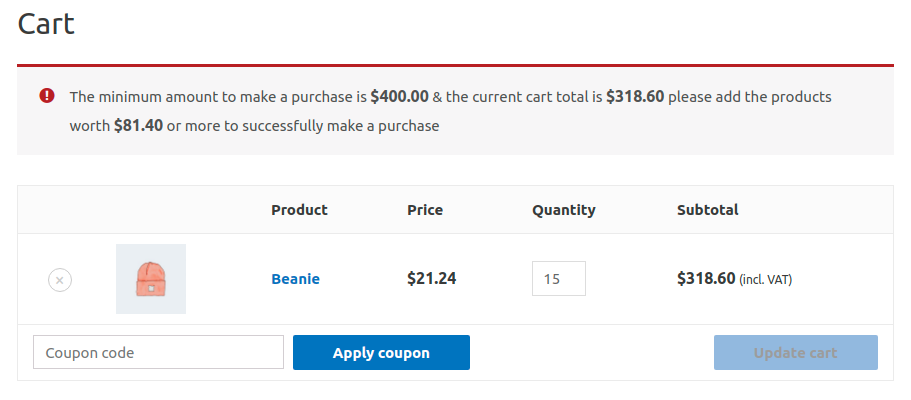 Are you looking forward to setup the WooCommerce store with the minimum order amount ? Or Role Based Minimum Order Amount
You have landed on the correct page,
This article will explain how to do it using the "Minimum Order Amount" Plugin.
Set the minimum purchase value.
Show the customized message on your cart page [Refer the Screenshot attached].
Strictly followed coding standards.
100% Translation Ready.
Feature on a road-map: Role-based minimum order amounts.
How to set up the minimum order/purchase amount.
In order to install the plugin search "minimum purchase amount by CtTalks" in the WordPress plugins & click Install.
After installing & activating the plugin "CtTalks Minimum Purchase Amount For Woo Cart", go to the Cart Settings menu.
Set the price & the cart message as shown in the image below & save the settings.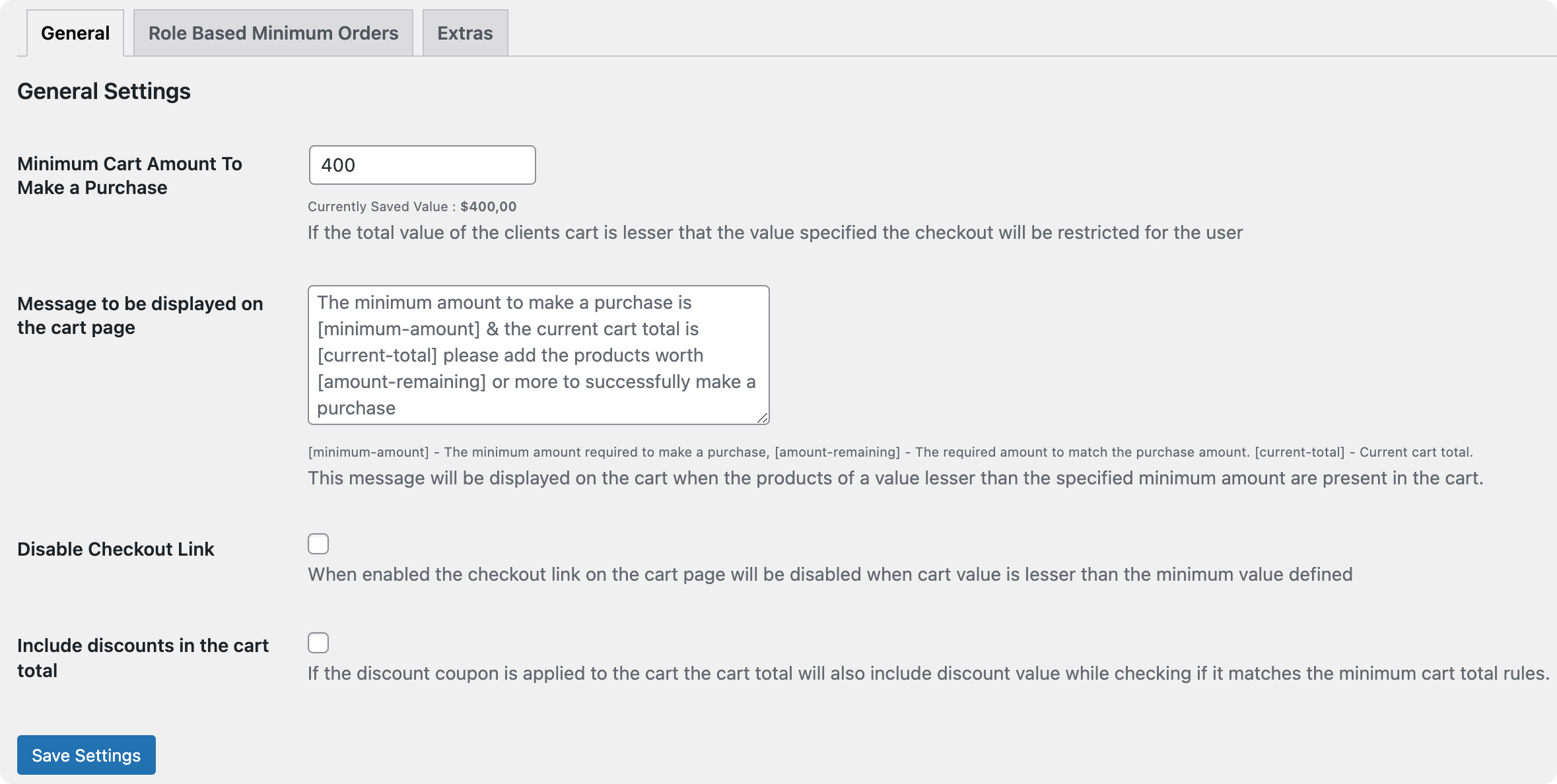 After saving these settings you will be able to see the cart discounts in the cart as shown in the image below.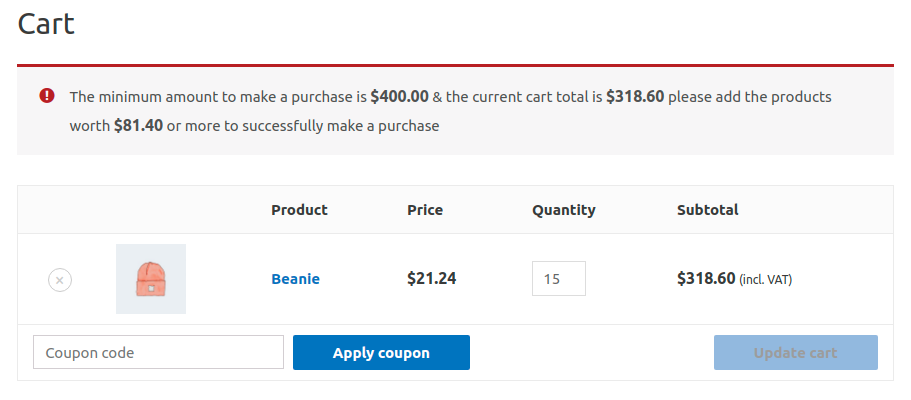 How to set up Role Based Minimum Order Amount
Your business may require setting up different minimum purchase amounts for different user roles.
This can be set using the Role-Based Minimum Order Amount Feature of the plugin.
Refer to the following steps.
Go to the Role Based Minimum Orders tab & set the minimum order amounts as per the roles. you can also enable disable the limits for particular roles.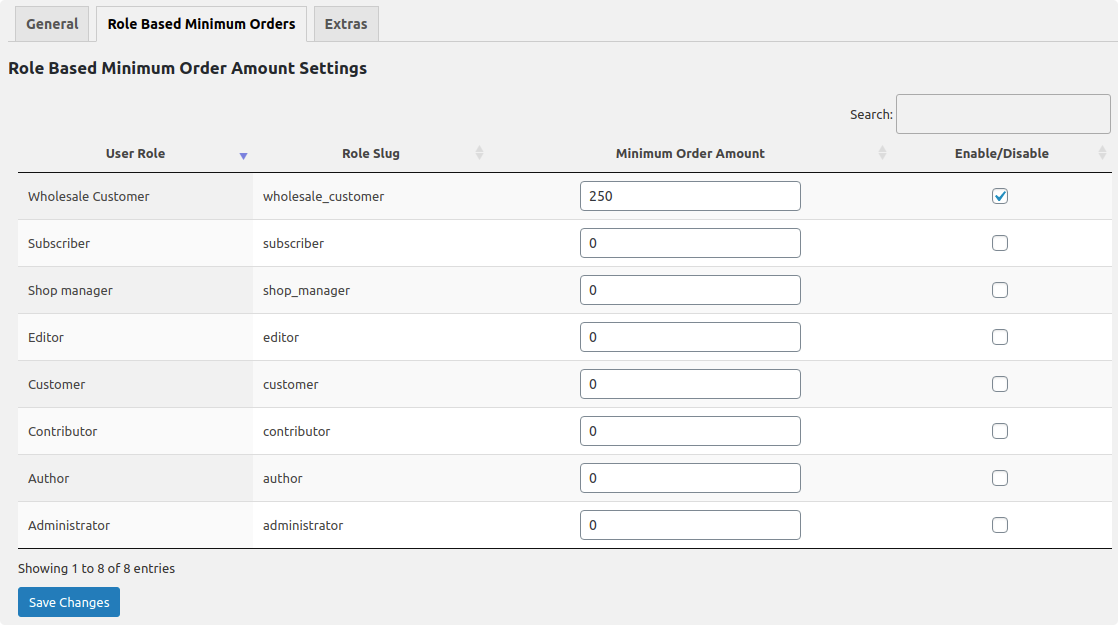 Save the Changes & you are done setting up the Role Based Minimum Order Amounts.
You can share any support related query on support@cttalks.com.
Please don't forget to rate us on wordpress.com.
---
Looking for some wholesale pricing & discount plugins?
Check out the following list of popular & the handpicked plugins.
For the additional security, you can consider